Turkish Series News on May 21, 2019
News updated at: 2019-05-21 09:22:55 
Ilker Kaleli decided to break the silence about his relationship with Burçin Terzioğlu, saying that they parted friendly and there were no offenses between them
Mesut Özil and Amine Gülşe had dinner in the company of Engin Altan Düzyatan and his wife Neslişah Alkoçlar. As you know, Mesut is a fan of the TV series Resurrection: Ertugrul and has been on the set of the project. Recall that the wedding of Mesut and Amine will take place very soon, to which, of course, the Düzyatans are also invited.
There was information that Burak Deniz's partner in the new series Boss could become Aicha Aishin Turan. Recall that just yesterday, well-known journalist Ranini wrote that the cast of the series was not yet approved, so all the information is preliminary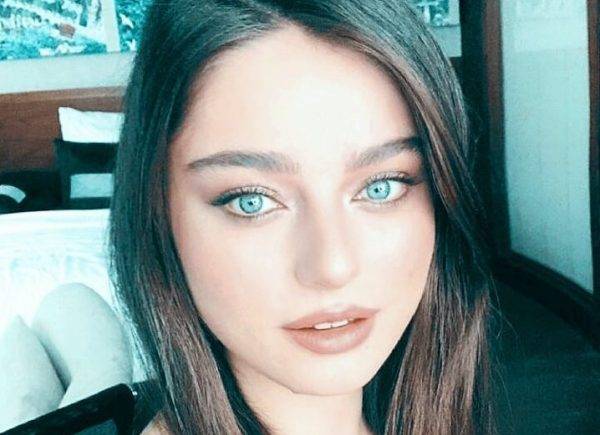 Kadir Doğulu and Devrim Özkan on the set of the TV series Reunion / Vuslat
Hazal Kaya, who was spotted by journalists with friends in the Nişantaşı district, said that the journalists invented themselves her pregnancy. To whether she is going to go abroad, the actress did not answer, just said she would rest
Welcome, Akin Koçovali
Nejat İşler admitted that his biggest mistake was the refusal of the proposal of the director Uluç Bayraktar to play in the Ezel series. When Uluç brought the script to the actor, he considered that this was material for a great movie, but a boring series. He was wrong: Ezel became a legend
İrem Helvacıoğlu and Demir Birinci study nature
Actress Pelin Oztekin resorted to a radical method of losing weight, having performed an operation to reduce the stomach. As a result, the young woman lost 93 kilograms and is now in great shape.
Actress Banu Alkan said she did not consider Beren Saat a star. Beren is just pretending to be the star. But she herself starred in 42 films, worked when she could enjoy life, but now she is catching up, and she does not want to act in a movie anymore, although she can. And she has a young boyfriend in America
Onur Tuna, Eda Ece and Sevda Erginci behind the scenes of the Forbidden Fruit / Yasak Elma series. The last day of filming for Onur and Sevda
Belçim Bilgin and Yilmaz Erdogan had long, painful and scandalous divorce. Finally, it happened. Now they are… friends
Television company Mia Yapim boasted that it has already closed 3,000 accounts with information about the Hercai series and reported that legal proceedings had begun against their owners
Aras Bulut İynemli and Irem Altug behind the scenes of Cukur TV series
Meryem Uzerli on the red carpet in Cannes
According to Netflix's official account in Latin America, there are two reasons to watch the TV series The Protector. The first is Çağatay. The second is Ulusoy
Sarp Akkaya says goodbye to the TV series The Oath / Soz. His character was killed