Kıvanç Tatlıtuğ is hospitalized on suspicion of coronavirus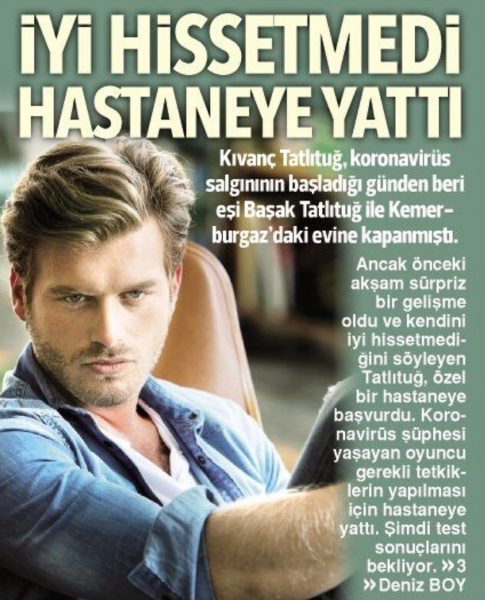 Turkey becomes another victim of the global coronavirus pandemic. The disease does not spare anyone, even the Turkish superstars. Today, Turkish viewers were shocked by news that Kıvanç Tatlıtuğ was admitted to the hospital.
According to the Hürriyet publication Kıvanç Tatlıtuğ, who, along with his wife, was in a house in Kemerburgaz, felt bad the day before and went to the nearest hospital for an examination. According to journalists, the actor was hospitalized with suspected coronavirus.
The actor himself confirmed the information of the Turkish media in his Twitter account. Kıvanç said that he has been at home with his wife for 15 days. However, after he felt unwell, he was hospitalized and is now waiting for the test result. Feeling normal when he gets the results he'll report it.
It is curious that in his interview at the beginning of the year, Kıvanç admitted that he wants to be healthy most of all. It seems that wish is more relevant than ever. Whether the doctors' suspicions will be confirmed or whether the actor has a trivial spring cold we'll know very soon.