Turkish Series News on May 30, 2019
News updated at: 2019-05-30 16:03:18 
Actor Engin Öztürk joined the board of directors of the Turkish football club Eskişehirspor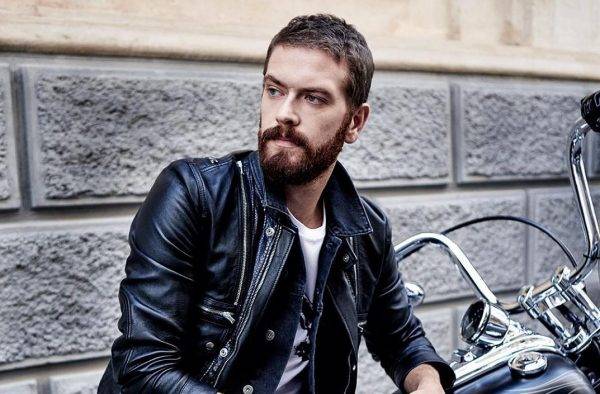 Duygu Sarışın on Women's Health magazine cover
Pınar Deniz became co-star of Kubilay Aka in the Netflix youth series produced by Ay Yapim
Onur Saylak with daughters
Married couple Sinem Kobal and Kenan İmirzalioğlu went on vacation to Marmaris
Cansu Dere was seen at the doctor's office in Etiler. As the star admitted she has no health problems, she just decided to have some cosmetic procedures before summer. And after the vacation, she will start working in the new series of TV8 channel
Ebru Şahin for Cosmopolitan magazine
TV series ATV Nobody knows / Kimse Bilmez will begin June 11 on Tuesday, becoming a rival of the TV series Spot /Leke and Early Bird / Erkençi kus
Serkan Çayoğlu is another cat lover
The final of the series Crash / Çarpışma was filmed on the beach
Serenay Sarikaya admitted that she was frightened by the speed with which glory came to her and wanted to enjoy every second. But now she understands that too much dependence on social networks creates problems – the time that we can spend profitably is wasted. She advises everyone to create a distance, pay less attention to social networks and generally limit their presence in them.
Ezgi Eyüboğlu Yıldırım for L'Officiel magazine
Oktay Kaynarca presents a collection of spring-summer 2019 of Turkish brand Kiğılı
Cansu Tosun and Erkan Kolçak Köstendil at the gala final of the series Cukur
The series Single Heart / Tek Yürek will take a break for the festive week and continue in summer on Thursday, June 13
Hazal Kaya, who is three months pregnant, has posted a new photo on Instagram
Producer Mehmet Bozdağ said goodbye to the show Resurrection Ertugrul appearing in the last episode of the project with his son
Asli Enver finished work in the series Evermore / İstanbullu Gelin. Last day of filming
Director Bahadir Ince completed work on the series Kuzgun. Next season, the show will have a new director.
The series Dangerous streets / Arka Sokaklar will make the season finale on June 14 and will return to the air with the new season in the fall
Today Tolga Sarıtaş celebrates his 28th birthday
Serenay Sarikaya's New York Style
New image of Kubilay Aka for the new TV series of Netflix and Ai Yapim