Serenay Sarıkaya and Cem Yilmaz gave the first interview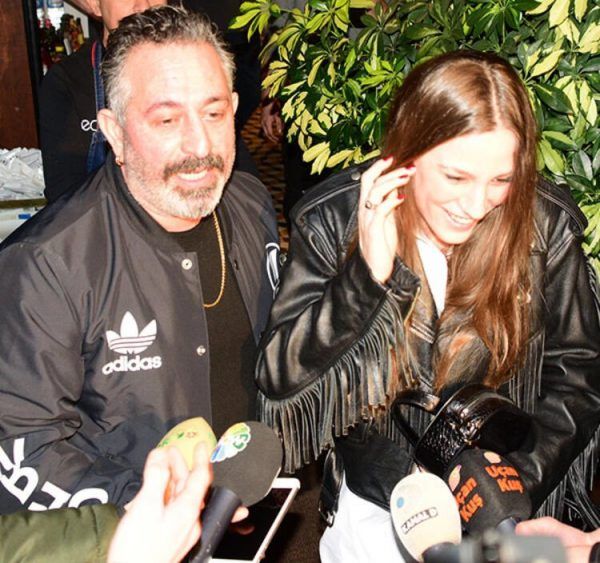 The love story of Cem Yılmaz and Serenay Sarıkaya caused a real scandal in Turkey. After a long silence, the actors finally went to the press together and gave the first interview, recognizing their liaison.
Cem Yilmaz and Serenay Sarıkaya, who had long avoided paparazzi, finally decided to go out in front of journalists after a dinner at a restaurant in the Sariyer area. Journalists asked Cem why he had avoided them before, and he replied that he really overreacted to the attention of the press, while Serenay was more relaxed about this.
Cem did not directly answer the question of how the relationship began, and most importantly when it happened. He joked that he met Serenay in North Cyprus, and then he added that they all know each other in show business. As journalists see, now they are together and are very happy.
When he was asked about his alleged infidelity, Cem Yilmaz got furious with the fact that the paparazzi were going to ruin a wonderful interview. By tradition, which he does not change, the comedian sang for Serenay the song "My baby is my everything." So he did with each of his 12 previous girlfriends. When asked by one of the journalists whether she recalls Kerem Bursin, with whom she had previously been in the same place, Serenay chose to remain silent.
Of course, Turkey's social networks are intensely discussing Serenay Sarikaya's and Cem Yilmaz's joint interview. Most popular opinion: "They look like father and daughter." Public opinion does not really want to accept a new star couple, although it causes increased interest among the paparazzi.