Big shock for Can Yaman in Spain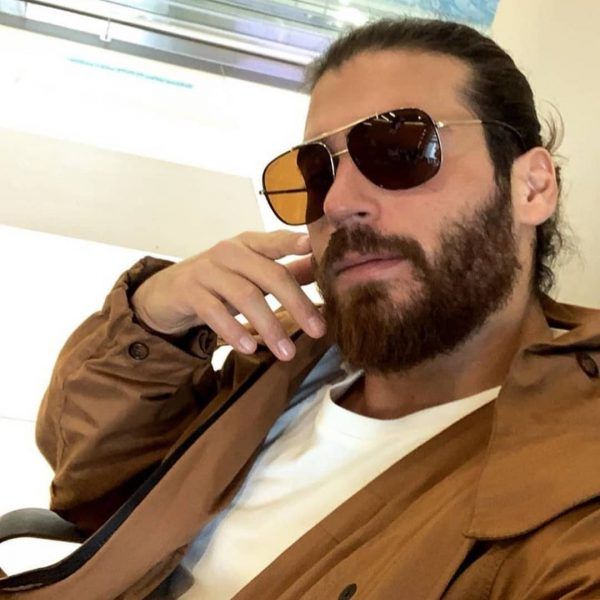 Can Yaman is loved abroad and criticized in Turkey. His new trip to Spain was quite difficult for the actor. What happened?
On November 24th, Can Yaman, who gained popularity among Spanish viewers after the broadcast on the TV the series The Daydreamer / Erkençi Kus, arrived in Spain at the invitation of Mediaset company. The actor intends to take part in the program of Telecinco channel 'Volverte a ver', which will be aired on November 26. The actor warned the groupie about his arrival on Twitter, so at the airport, he was waiting for many fans who want to see the star.
Spanish police, as well as the national guard forces,  were also prepared for the arrival of the Turkish star. Law enforcement agencies in Spain are used to big gatherings that happen regularly but are mostly related to football, so they put things in order quickly. Fans of the actor nearly tear Can to pieces, tearing off the buttons on his jacket and ripped his hair, so the police were not particularly nice putting things in order.
Can himself said that he would love to talk with fans longer, but the police were very tough, and he had to comply with the requirements of the law enforcement who had evacuated the actor. Numerous fans who gathered around his hotel expected a Turkish star to appear on the balcony, but this time the actor did not go out, explaining this by fatigue after the flight and apologizing to the groupie.
While the Spaniards warmly welcomed the Turkish star, in Turkey itself, the attitude towards the success of Can abroad is still ambiguous. Many Turkish social media users believe that the actor's popularity abroad is puffed up and frankly chuckle at him. One of them wrote to the actor rather unpleasant things, comparing him with an orangutan. Can decided to expose this message and wrote in response that this is the psychology of some people in Turkey, and they are subjected to such treatment every day. Too bad.
It seems that fame gives Mr. Yaman not only pleasant minutes but also inconvenience. However, this is an acting profession, and he perfectly understands this. Very soon, a new work awaits Can Yaman, in which he will have to prove to those who are skeptical of him so far that he is worthy of fame abroad. We wish him good luck in this difficult matter.