A criminal case was brought against Can Yaman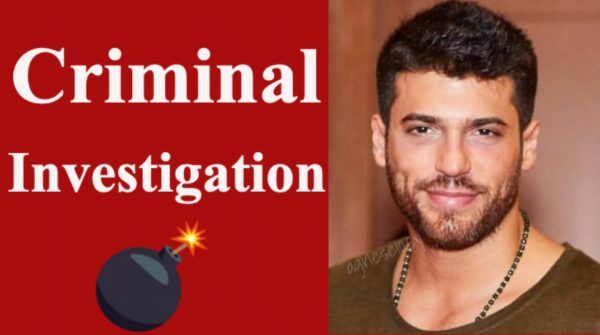 After returning from the army, the career of Can Yaman clearly began to improve. Producer Faruk Turgut has already begun to prepare a new series for him. However, the new scandal can put an end to the hopes of fans. What happened?
According to the Turkish press, an investigation was launched against Can Yaman after he kicked out one of the fans from the club and then beat the girl who filed a complaint with the police.
November 22, a certain Çiğdem Gökaşan went to one of the nightclubs in Ortakoy, where she met with the actor. The girl asked for a joint photo and began hugging Can, violating his personal space. Can did not like the behavior of the fan, and he took her hand off his shoulder. Çiğdem moved away from the actor, but began to shoot a video of him. Can asked security to escort the stalker. She got angry, there was a verbal argument, the girl said, "You've become famous because of us, and now you're throwing us out of the club?" According to Çiğdem, in response to this, Can lost his nerve and twisted her arm.
The groupie went straight to the police station, claiming that she had been beaten. Law enforcement authorities conducted a preliminary investigation for several months and found the complaint serious enough to open a case on the fact of beating after studying all the materials. The prosecutor will decide whether it goes to trial. Note that the club had to record what was happening on surveillance cameras. There were also numerous witnesses, and perhaps the scandal was filmed on mobile phones, which the police studied.
How will the new scandal affect the fate of the star of the series The Daydreamer? Note that he was already convicted by a Turkish court for having thrown a glass of tea at his co-star in the series "Which of us did not love." Then the case ended with a fine, but this time, if the girl doesn't withdraw her complaint, the sentence could be more severe. It is to be hoped that everything will be resolved amicably and with the consent of the parties.
But the fate of Can Yaman's future series is once again hanging in the balance. Whether or not producer Faruk Turgut wants to do a project with an actor with possible criminal record, even if the case doesn't go to trial, we'll find out soon enough.