Çağatay Ulusoy chooses new roles
Well-known journalist Mutlu Hesapçi published an article about Çağatay Ulusoy, excerpts from which we bring to your attention.
This is the story of a very young man whose life changed overnight. If the producer hadn't seen him that night at the modeling competition, it would have been very different. He played in his first series with no idea about acting. He continued to study acting while filming in the TV shows, from a model he became an actor, studying not only in Turkey, but also in the United States. He proved to be not only a great actor, but also a wonderful singer, although he is not going to pursue a musical career.
Çağatay knows full well the value of the money he has earned, because he has not grown up in wealth, and he is very good at managing it, preferring to live modestly, but without denying himself anything.
His only unsuccessful experience in the series is due to his great acting – viewers so believed in the love of his hero Emir Sarrafoglu and heroine of Hazal Kaya that they could not accept another actress. With each new show, his fan base expanded from enthusiastic teenage girls to grown men. For each role, he undergoes extensive training, completely changing himself.
The last time viewers saw him on television screens in the series Insider, where he played in a wonderful duet with Aras Bulut İynemli. It was a cool image and a whole new facet of talent. Following the success of the crime series, Çağatay dramatically changed the course of his career, moving to the digital platform and starring in the first Turkish TV Netflix series, which brought him even more fans around the world.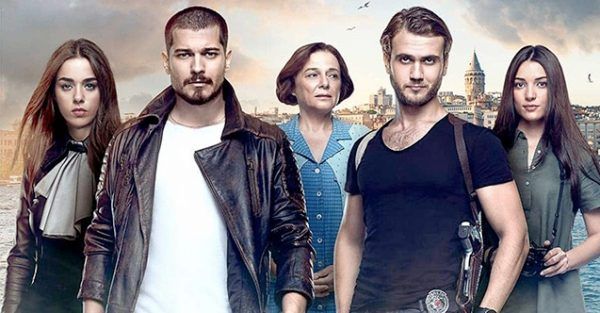 Fans of Çağatay Ulusoy want to see him again on television screens. They were very excited about the news that the actor would play in the TV series Barbaros, for which he grew a beard and got fat. However, as it became known, the actor turned down the role. His name is mentioned in connection with other projects, but so far he has not accepted offers. The reason for his decision is not known, however, he seems to be carefully sifting through the roles he receives. We don't know if he will return to screens or continue his journey on digital platforms. But the fact that he has not yet appeared on TV series in Turkey seems to be his choice.
Now Çağatay Ulusoy manages his own career. He devotes his time to what he loves. He made his first film last year. He writes scripts for projects in which he would like to act, writes songs, sculpts, draws, lives in nature. He does not rush into roles, but creates what can become the right role. He continues to study acting and work with an American acting agency.
As Confucius once said: "If you want to help a person, do not give him fish, teach him to fish." Çağatay has become an actor who catches fish (roles), and does not sit waiting for something suitable. And it looks like he will soon surprise the fans. It's good that you are, Çağatay!