Turkish superhero universe T World challenges Marvel
Producer Bulent Turgut continues to work on the Turkish superhero universe T-World, in which there will be 36 characters endowed with superpowers. The Universe is created on works of Mevlana, al-Khwarizmi, Ali Qushji, Ahmad Yasawi and many other prominent figures of oriental culture, who are relatively unknown among Western audience.
Work on the project began 4 years ago. Next year, the producer will present 6 super heroes of the new universe at the MIPCOM content exhibition in Cannes: Altay, Water, Nymp, Rumi, Nazar and The Twins.
Bulent Turgut emphasizes that this is not about one or two shows, but about a structure specializing in science fiction and fantasy. This will be a common platform that will allow creative people to develop in this direction, give them the necessary resources and opportunities. There will be many heroes in the universe who will interact with each other. Just as in the American superhero culture there are not only Batman or Superman, but also the Justice League, so they will create its own world. And in many ways they focus on the younger generation, who are used to using digital platforms and online culture.
The producer said that they managed to get a lot of investment, conducted serious research and preparation. For two years, the script for the first series was being prepared, that will go into production in May next year. He respects the culture of Marvel and DC Comics, but he is not going to make the Turkish version of American superheroes. They grew up on the traditions and culture of the East, on the Mevlana, al-Khwarizmi, and Sufism. The heroes of the T World Universe will not save the world, but humanity. The main thing for them is the emotional connection of the heroes, their human values, traditions of oriental culture. At the same time, they will try to make them visually understandable and familiar to the young generation, which was brought up on Western comics and films. This project should find a response not only in Turkey, but also in Eastern Europe, Central Asia, North Africa, Russia – wherever there are similar cultural strata and traditions.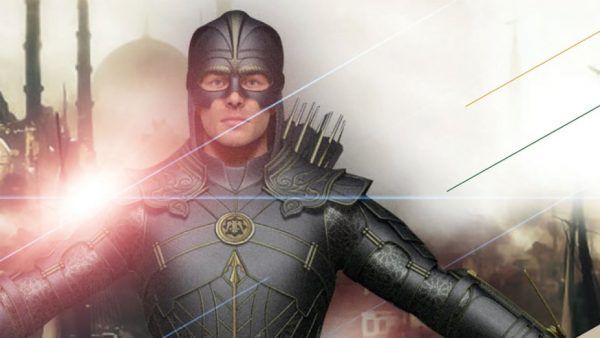 The impetus for the creation of the T World Universe was Mr. Turgut's own experience. He saw his children addicted to American culture, absorbing it with the Marvel superheroes, and realized that the time had come to "change the costumes on superheroes and put them in their native culture." Moreover, 40% of all visual content on modern digital platforms is science fiction and fantasy. That is, there are huge opportunities for development.
As a result, an ecosystem was created from costume designers and stuntmen, to programmers. The company employs both Turkish and foreign talents. There is a unit developing video games, and even toys. In the next 5 years, 3 series and 3 films will be made. Of course, this was done with the help of foreign partners. Mr. Turgut has not yet disclosed the investors, but he named the company that will be engaged in PR of T World: this is Morris L. Reid Mercury LLC. Among the company's customers are royal families, presidents, international corporations. It was involved in the election campaigns of Bill and Hilary Clinton and Al Gore.
Filming of the first show Altay will begin in May 2020. The director of the project will be Bobby Roth, who previously worked on the TV series Lost, Prison Break, Grey's Anatomy. He sets a very high bar, warning that it will be very difficult to appeal to viewers of digital platforms. The team of the T World Universe has 20 famous screenwriters. Series and films will be intended for audiences aged 12 to 34 years. You can't just say "I created a superhero" by wearing a cloak and mask. The script is based on Turkish mythology, Arab culture, theology, Islam, and the philosophy of Sufism. There are many promising young authors who want to work with their team and implement their ideas.