Turkish Series News on April 28, 2019
News updated at: 2019-04-28 19:30:16 
The series The last emperor / Payitaht Abdülhamid will make the season finale for the 88 episode on May 31 and will return to the screens in the new season
The series Reunion / Vuslat will make the season finale on the 20 episode on May 27 and will return to the screens in the new season
The series Ikizler Memo Can will make the final on May 11 at 25 episode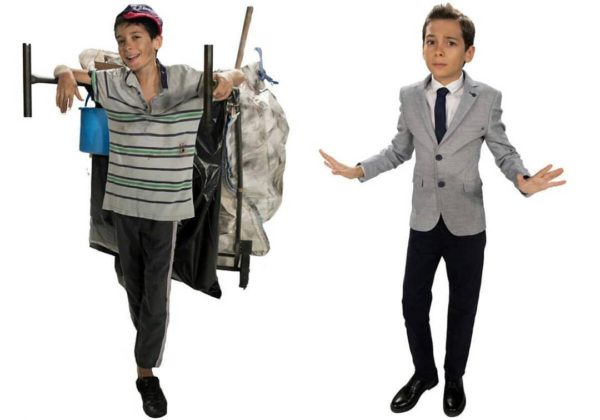 Producer of the company ES Film said that the series Halka will be renewed for the second season without specifying further details
The second season of the series Hakan: Muhafiz / The Protector again is in the trends of the French Netflix. The series is already on the fourth position.
Burak Çelik (The Oath, Karagül) will be the partner of Dilan Çiçek Deniz in the new film of Ozan Açiktan. The film will be a love story, details are still unknown.
Birsen Altuntas confirms that the Avlu series will make the final on May 30. However, the production company is doing everything possible to save the project. Negotiations with other channels and digital platforms are still ongoing.
Tolgahan Sayışman bought a villa in the Çekmeköy district for 4.5 million Turkish lira. Moreover, the ground floor is completely reserved for the children's room, for the arrangement of which the happy father spent 100 thousand lira.
The engagement of actress Vildan Atasever and her lover Erkan Akdemir was yesterday
As it became known, Bergüzar Korel and Halit Ergenç intend to fulfill their duty of devout Muslims in the holy month of Ramadan: they are going to help poor families through a special foundation. Also, Bergüzar  will feed all those in need in her cafe every evening
Çağlar Ertuğrul and his beloved Kayla Manukyan were spotted in the Istinyepark shopping center. The couple refused to answer questions about their personal lives, but journalists noted that they were holding hands
According to the Posta newspaper, Hazal Kaya, who in early February married her sweetheart Ali Atay, is in the second month of pregnancy. The couple's child will be born in Los Angeles. The actress has already begun preparations for departure
A couple in love Miray Daner and Kubilay Aka continues to give their subscribers smiles and good mood
While the press is discussing the details of the breakup with Kerem Bürsin, Serenay Sarıkaya, herself rests with her friends
Yesterday, the Turkish press hurried to publish a photo of Fahriye Evgen with the baby. However, as it turned out, this is not the heir to the Özçivit's family, the photo is old.
Turkish press covers the stars' trip to the New York Film Festival