Turkish Series News on April 29, 2019
News updated at: 2019-04-29 18:41:34 
The Turkish press claims that Nesrin Cavadzade will begin filming the series Money Heist / La Casa de Papel in a week
Yurdaer Okur and Deren Talu will play father and daughter in the new film of the joint Turkish-Georgian-Ukrainian production Son Kale Hacıbey. The scenario is written by Yevgeny Tymoshenko. Directed by Konstantin Konovalov.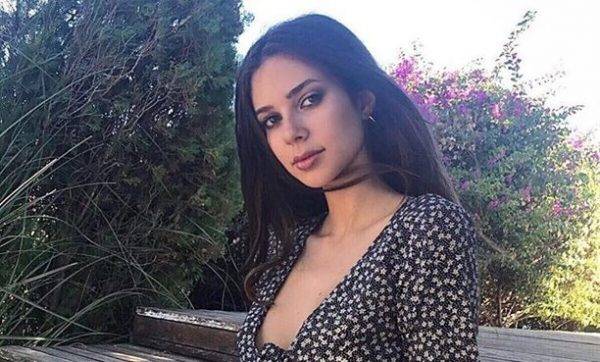 Hilal Altinbilek on the cover of Cosmopolitan magazine
Engin Öztürk admitted that working with Çağatay Ulusoy in the project was very pleasant, as they are friends. However, even if they were not friends, this would not be a problem, since they are professionals.
Season 2 of the series The Protector is in 9th place among the most watched TV series in April 2019 (trends) according to the largest database of series TV Time. Also The Protector in 16th position on binged watching
The series Çukur will make the season finale on May 27 with a charity evening
Ezgi Mola on the cover of İn Style magazine
The Turkish press claims that Serenay Sarikaya won the "war" in social networks with her former boyfriend Kerem Bürsin. After the announcement of the breakup, the number of subscribers in Instagram of Serenay increased from 7.6 million to 7.8 million, while Kerem's dropped from 2.1 million to 2 million
Promo of the 8th episode of the series Hercai for 24 hours had 3 million views on YouTube
Director Umut Aral  appeared in the small role of a patient at a mental hospital, from which Levent kidnaped Hakan
Halit Ergenç, who was spotted by journalists at the Zorlu shopping center, admitted that in the near future he was going to come to a rehearsal of a theatrical production in which his spouse was engaged and support Bergüzar because she is very excited: playing in the theater is difficult
Journalist Mesut Yar celebrated his birthday with friends, among whom were Ercan Meriç, Tolga Guleç, and Furkan Palali
Birce Akalay and her beloved Can Tunali reconciled
TV company Ay Yapım is developing a series for the new season codenamed Babel Tower / Babil Kulesi. The screenwriter is Nüket Bıçakçı
Rumors that the Hazar Motan will star in the series "High Heels" / Yüksek Topuklar are false. The series is closed, work on it did not even begin
While the audience mourns Aksin Ilayda Şahin having fun at her sister's wedding
If the first season of the Protector for Burçin Terzioğlu was pretty quiet, then in the second she became almost the leading lady. And her unexpected duet with Engin Öztürk attracted the attention of foreign viewers. Looks like another Turkish star will make a breakthrough in IMDB
Hande Doğandemir at the Tribeca Film Festival in New York
This week, Show TV channel makes the final of two of its series: Gülperi (Friday) and Nöbet (Sunday)