Can Yaman became a persona non grata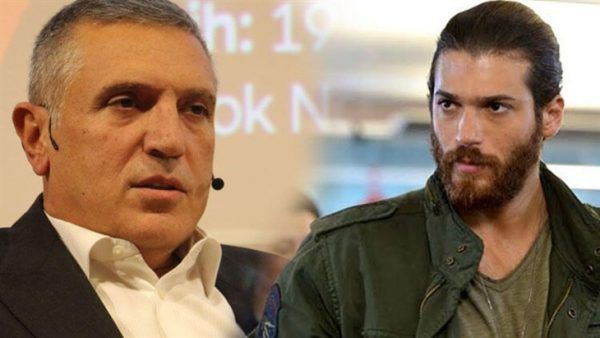 Will Can Yaman return to Turkey? When will he start shooting in the new series? Why can't the producer find a co-star for the actor? The Turkish press continues to speculate about his further career.
The Turkish press is keenly interested in the situation around Can Yaman and his latest statements about his colleagues. At the same time, journalists assure that the actor is not going to return to Turkey before the New Year, when he has to serve in the military.  Currently, Can is in Brazil and prefers to keep his distance from the media. At the same time, he  continues to communicate with his Brazilian fans.
According to Turkish media, after army the actor will again leave Turkey, joining the Italian reality show Survivor. And in the fall, he will return to his homeland, where he is waiting for work in the series Duty of Life, which is being developed by producer Faruk Turgut. True, at the same time, many doubts that the project will be realized at all. The most difficult thing for a producer will be to find a suitable co-star. The press claims that famous actresses refuse to work with Can after the scandal. And there is ground for these claims.
His supposed co-star Pinar Deniz, who was present at the premiere of the Atiye / The Gift series, answered whether it was true that she refused the project starring Can Yaman after his statements in the press. The actress said that she was not familiar with Can, but his interview, of course, played a role in her decision to abandon the show. At the same time, Pinar noted that she did not sign an agreement with Faruk Turgut, she was simply offered a script, and she had not yet made a decision at that time, especially since she did not really like the second episode. This season, she received several job offers in projects where the violence against women is in the center of the story, and she had to reject them all. She doesn't want to play something like that. Pinar is looking forward to starting work in a new project, where Burak Deniz will become her co-star.
As a rule, actors try not to answer questions about colleagues, avoiding direct answers. However, in the case of Can Yaman, the unspoken taboo was broken. Moreover, the actor is openly ridiculed on television, in humorous programs, in talk shows. It is not yet known whether the hype will settle down before the start of the next fall season.